Listening is an exciting experience here at Zappa.
The facility has been designed, built and tuned with the highest of standards to obtain organic as well as consistent sound behaviour in each of the 3 proofed and treated rooms.
Complimenting that, our state-of-the-art gear guarantee trusty sources, clean signal flow, warm analog amplification, as well as the most reliable AD/ DA conversion on the market.
In our spacious control room ,
one can truly witness the Focal sm9 monitors capabilities in full action. Two wonderful pieces of equipment, adopted by some of the best engineers in the world, these speakers always tell the truth and their performance can satisfy the most experienced ears. Combined with custom quadratic 2d diffusion and Metric Halo ULN8 digital to analog conversion, listening to them from the sweet spot position, is an absolute bliss.
Live area is designed for perfect balance, even in a full-band multi-track live recording situation.
Artists monitor their performance using Audio Technica ATH-M50x closed-back headphones.
5 Electro Voice EKX112P speakers and 1 EKX115P subwoofer have been installed for high quality rehearsals.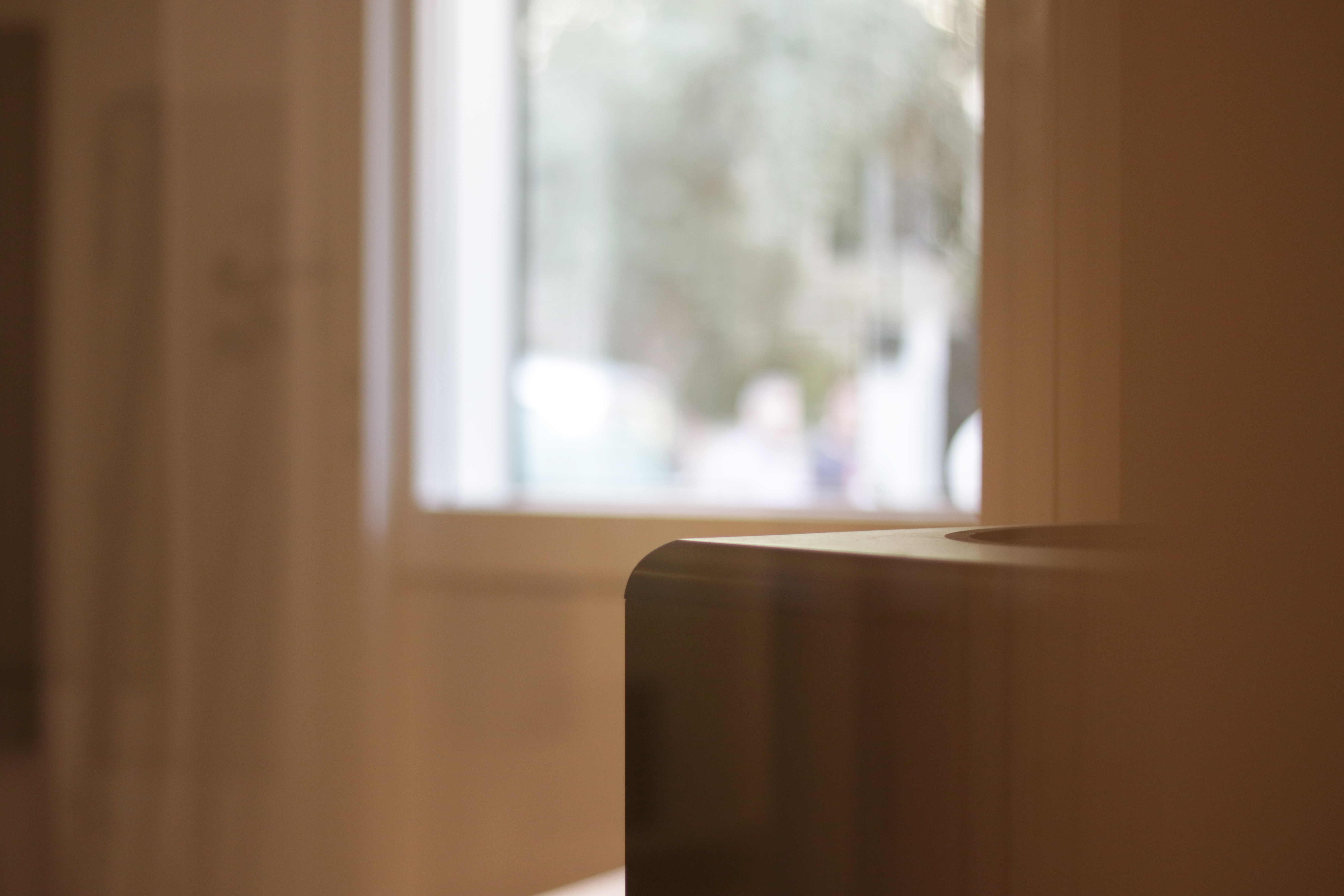 Our workflow relies on the Metric Halo 3d system.
We use 4 ULN8 units (32 line/mic inputs, 32 line outputs) poly chained via ethernet cable and distributed throughout the facility. These units render the studio into a huge modular console, capable of accommodating any set up.
Pre amplifiers are showing their best, as they are physically next to the sources.
Eliminating insane amounts of once necessary analog wiring, substantially minimises loss, noise and maximizes efficiency and consistency.